produsen khusus smtplaza untuk smd / smt splcie alat untuk gunting kecil, tang sambatan untuk siemens, panasnonic, dan untuk universail smt mechine, dengan kualitas bagus dan harga yang sangat kompetitif.
SMT sambatan pita ganda 8mm untuk dijual, SMD kuning pita sambatan, pita Pengisi SMT.
SMT Splice tool

Scissors: with special localizer,using for all kinds of carrier tape, cutting component reels for accuratealignment during splicing.

Description: SMT Splicing Tool, plier for splicing component reels in SMT industry.

Features:

The splice tool is used together with single splicing tape and splice clip to ensure precise splicing.

Light design and easy operation.

Excellent quality with steady performance.

Long life with over 500,000 use times.
Menggunakan Splicing Tool memastikan bahwa kaset komponen SMD dapat digabungkan dengan aman dan cepat. Sebuah shim kuningan khusus terpaku pada ujung-ujung pita SMD, menyatukannya dengan aman, dan memungkinkan mereka untuk tetap melewati roda sproket pengumpan. Penyelarasan selaras dicapai dengan mengatur pita pada pin lokasi dari alat penyambungan.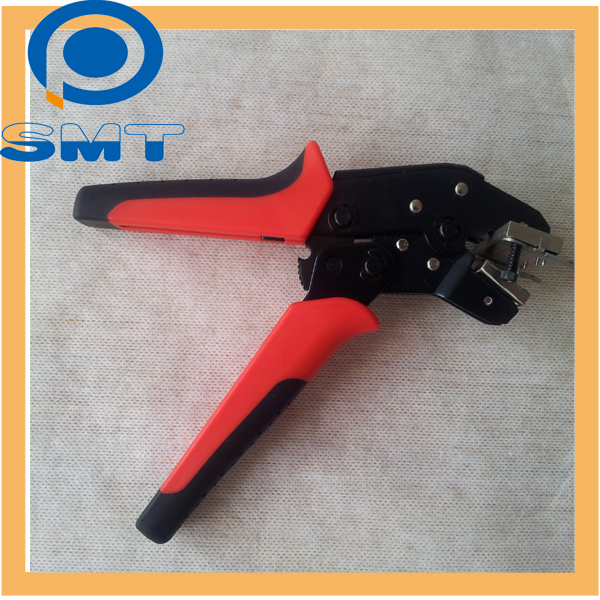 Related Products:
1. Fuji Grease Gun
2. Panasonic Grease Gun
3. THK MG70 Grease Gun Unit
4. NSK HGP Grease Gun Unit
5. Yamaha Grease Gun Unit
6. 400G Grease Gun
7. THK, NSK, Panasonic, Yamaha, Kluber Grease, high temperature grease/ oil, etc.
8.SMT Carrier tape producer,High Viscosity AI Splicing Tape,SMD yellow splice tape
Our advantage
A. Various brands available
B. Offer customized service
C. Large stock- more thank 5000 kinds of parts, fast shipping
Packaging & Shipping
Shipping
We ship to Worldwide.
Items are shipped via Fedex, DHL, or UPS, for some country which is not available, will choose EMS TNT or other ways.
Kategori Produk : SMT / AI Splice Tape