Kami adalah manufactuer dan wholesell untuk sambatan alat dengan kualitas baik, harga yang sangat kompetitif dan smt ganda sambatan.
tunggal sambatan kaset. 8-56 mm. kuning, biru, hijau, hitam.
Ganda sambatan tape dengan kuat perekat.

Menjamin sendi yang sempurna dan dapat diandalkan • bergabung tanpa apapun alat atau perlengkapan • cocok untuk Samsung memilih dan menempatkan mesin

SMT Splice Tape
For all kinds of carrier tape splicing,operating easily,costing effective.
SMT Double Splice Tape(Sereis 01)
Two lines of dimples desing that allows for easy operation and saving labor.
Wide backing desing and easy removal.
Excellent adhesive tape ensures perfect splicing results and makes full use of leftover
| P/N | Category | Qty/Unit |
| --- | --- | --- |
| 0108 | Yellow Double Splice Tape 8mm | 500 Pcs |
| 0112 | Yellow Double Splice Tape 12mm | 500 Pcs |
| 0126 | Yellow Double Splice Tape 16mm | 500 Pcs |
| 0124 | Yellow Double Splice Tape 24mm | 250 Pcs |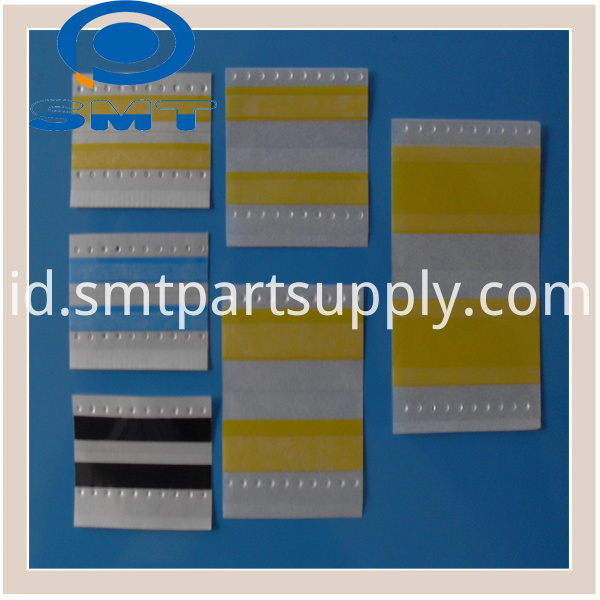 Kategori Produk : SMT / AI Splice Tape